In the realm of data protection, the choice between Windows Server Backup (WSB) and third-party backup solutions is a critical decision.
Backup and Recovery solutions are crucial to maintaining the integrity of your data and operations. While numerous third-party backup solutions are available on the market, Windows users can use the built-in backup and recovery solution to protect their files and systems. This solution is called Windows Server Backup (WSB).

It's Microsoft's built-in backup & recovery tool for both incremental and full data backups. It comes integrated with all editions of Windows Server. WSB is a relatively simple and easy-to-use tool. However, it has some serious limitations that we talk about later. This is why, for organizations with more complex backup and recovery requirements, it is important to consider some better-equipped third-party backup solutions.
This blog explores the pros and cons of both, aiming to help you make an informed choice tailored to your data protection needs. From the built-in simplicity of Windows Server Backup to the advanced features of third-party backup solutions, let's navigate the landscape of data backup and recovery solutions.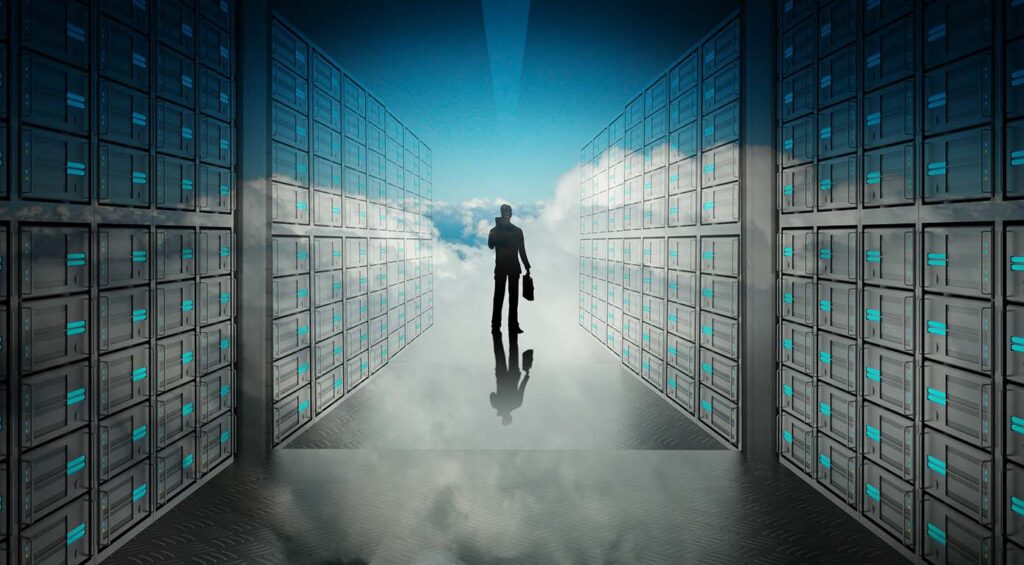 Why Third Party Data Backups?
Third-party backup solutions options offer a better range of flexibility, more diverse backup and recovery policies, file formats, recovery strategies, and many other features. This makes many of them visibly better than Windows Server Backup.

Though WSB also offers comprehensive backup and recovery capabilities, its non-native alternatives usually provide more specific aspects like data protection and data compression.
Yes, third-party backup solutions might require separate installations. They may require more technical support and maintenance. So, your choice between backup and recovery solutions depends on your specific individual needs and budget.
In this blog post, we'll explore what these built-in backup and recovery programs in Windows are and how they work. We'll also see some top third-party backup solutions and see how to choose the best option for you. Stay connected.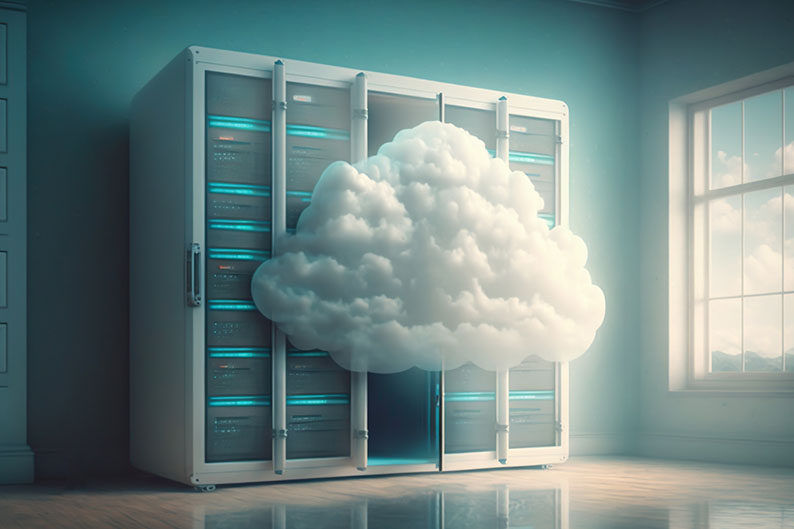 What is Windows Server Backup?
Windows 10 introduced a simple backup and recovery system to back up important files & folders. Search for "Windows Backup" in the Start menu, and you are there.
This tool helps you create regular backups of your files to an external drive.
Windows Server Backup (Windows Server):
All Windows Server editions come with a backup feature: Windows Server Backup. It offers backup and recovery options for server environments.
Copy Backup:
Windows Server Backup supports different backup methods. One of them is Copy Backup.

It creates exact copies of your data.
These built-in backup and recovery programs work by creating copies of your data in a separate location. They often allow you to schedule automatic backups and ensure ultimate data data protection.
Windows File History:
Windows File History is a straightforward, user-friendly backup and recovery program integrated into Windows. Its primary purpose is to back up your personal files/data.
Here's how it works:
File Selection:
You can choose which folders and libraries you want to back up.
Automatic Backups:
After configuration, File History automatically backs up your selected files to an external drive/network.
Versioning:
It maintains multiple versions of your files. Ultimately, it allows you to restore previous versions if needed.
Limitations of Windows Server Backup
You can only back up data to local hard drives.
This means that you cannot back up to removable media like tapes, DVDs, RDX drives, etc. This is a major limitation for many organizations as you only have a limited guarantee of recovery in case of a mishap with the servers.
It offers only a limited storage capacity of 2 TB. You can't implement offsite backup and recovery strategies. You can store data only on local drives and remote shared folders.
Only one copy of the backup is available to you. You can send backups to a network share but all the copies get deleted automatically when a new backup is completed.
No central management for managing backups and recoveries across multiple servers. This can make it difficult to manage backups in large/complex environments.
No granular application support. This means that you cannot back up individual application files/databases. This is a decisive limitation if you rely on apps like Exchange, SQL Server, Active Directory, etc. You can only backup volumes through WBS, that too only those formatted as NTFS.
No control over automatic deletions of older files/folders to accommodate newer ones.
No encryption support as it doesn't encrypt backups by default. This means that your backups are vulnerable to unauthorized access if they are stolen/lost. It also doesn't support the backup and recovery of dynamic disks, data located on shared volumes, and data used in active applications.
Limited restore options. You can only restore entire volumes/system states. This is a limitation for organizations that need to restore individual files.
No support for virtualized servers. This is a limitation for organizations that use virtualization technologies i.e. Hyper-V, VMware, etc.
How to Choose the Perfect Third-Party Backup Solution?
Clutter-Free Backup Software
A dependable backup and recovery software won't have unnecessary features. Otherwise, you will only end up complicating your system and slowing it down. So, if you plan to back up to an external hard drive, you also need to check out the backup and recovery solution that transfers the data to the hard drive.
If Possible, Go for Only-File Backups
it's not that you always want to back up everything i.e. files, OS, software, programs, etc. If you only need to back up files, choose simpler backup and recovery solutions. In fact, for this particular task, some backup and recovery solutions make it quite easier for you by automatically identifying relevant files if they have been organized using Windows library folders.
Consider Backup and Recovery with Imaging Capabilities
Images are byte-for-byte pictures of your hard drive. You can use these snapshots to recreate both the operating system and data. Its significance is immense in the event of a system crash where you need to restore everything without having to miss anything important.
The Importance of Boot Media
In the event of an outright system crash, you need to boot and run the recovery software without any delay. Any good backup and recovery program should enable the creation of a bootable optical disc or USB thumb drive. Some backup and recovery solutions may also establish a restore partition on your hard drive and use it for alternative backup if the drive is still operational.
The Backup and Recovery Solution should Allow Scheduling Flexibility
To ensure effective backups and recovery, you have to keep updating regularly. No backup and recovery solution can be intelligent enough to do everything on its own. So, you need to choose a solution that allows easy scheduling. Any reliable backup and recovery software should provide flexible scheduling options.
The Optimal Backup Solution will Provide Extensive Versioning
You need to retain multiple previous backups or previous versions of files. And, you don't want just overwriting or mirroring of files. You want the backup and recovery solution to have the ability to set criteria for retaining and deleting older backups is a valuable feature.
Look for Optical Support
No doubt hard drives are a great modern-day option and most backup and recovery solutions support HDs. However, you may still need the archiving capabilities of optical media DVDs and Blu-Ray discs. And it's great for data protection as you can store your precious data literally for hundreds of years, and reliably. For example, M-Disc claims its discs can last for a thousand years. Such is the benefit of optical support.
Windows Server Backup Alternatives: Top 5 Third-Party Backup Solutions
1. Acronis Cyber Protect Home Office
Acronis Cyber Protect Home Office is an incredibly versatile backup tool. It's an optimal combination of cybersecurity capabilities and Backup and recovery features at an affordable price.

It boasts an extensive array of features and options. With capabilities ranging from local backups to cloud backups, and full-drive imaging to individual folder syncing, it covers the full spectrum of backup and recovery needs.
That said, it provides full-fledged protection against ransomware as it leverages its unique vulnerability scanner and antivirus. It also offers a Local backup option along with some exceptional full-disk image backup and restore. All in all, the tool offers more backup features than any other app, particularly the Windows Server Backup.

However, its disk-cloning feature is not as good as one may expect. There are some performance challenges as well, especially related to uploading speed and mobile app responsiveness. The phishing protection with Acronis may not be the best.
Who can Benefit from it?
This tool suits perfectly to users who like to improvise.

It's for you if you have a clear vision of your intended backup configurations and are willing to invest time in customization.

While compatible with major platforms, it's important to note that most plans cater to a single device. If you require backup solutions for multiple devices, it may be advisable to explore alternative options.
2. R-Drive Image
R-Drive Image, as the name suggests, is known for its imaging capabilities.

We've just learned that imaging is a vital capability for any good backup solution, and R-Drive is right up there in this regard. It's a powerful and versatile disk imaging and backup solution. it can capture complete snapshots of hard drives, partitions, individual files, and whatnot.
It can also restore images, create/manage virtual disks, and perform other disk-related tasks. Its latest version, 7.1 has reconciled most of the most mentioned previous shortcomings.
Also, it now supports VHD (Virtual Hard Disk) files and WinPE (Windows Preinstallation Environment), the most significant addition. It can now create, mount, and restore VHD files, so you can use it to work with virtual machines now.
WinPE is a lightweight OS that helps boot a computer into a recovery environment. R-Drive Image 7.1 can now create WinPE recovery discs, which can be used to restore a computer that is unable to boot into Windows.
A new compression algorithm to save storage space and time, and a better user interface
The ability to create full, incremental, and differential backups.
The ability to schedule backups and restore backups: This allows you to restore your computer to a previous state in the event of a data loss.
3. Veeam Backup & Replication
Veeam Backup & Replication supports a quite wide range of workloads i.e. physical servers, virtual machines, cloud instances, and whatnot. You'll experience improved performance, faster recoveries, endless scalability, etc.
Here is how Veeam Backup & Replication is a superb backup solution:
Synthetic full backups can be created from incremental backups. No more need to perform a full backup every time.
Veeam changed the Block Tracking Driver (CBT) to track changes to files and folders on the backup source.
Cost-effective offsite backups. You can back up directly to object storage like Amazon S3 or Azure Blob Storage.
Immutable backups ( that cannot be deleted or overwritten) to protect against ransomware attacks.
You can optimize backups for hybrid cloud environments and flexible recovery options including VM recovery, granular file recovery, and application-aware recovery.
Bare metal recovery (in the event of a hardware failure.)
Here is a comparison between Veeam Backup & Replication and Windows Server Backup:
| | | |
| --- | --- | --- |
| Feature | Veeam Backup & Replication | Windows Server Backup |
| Backup types | Full, incremental, differential, synthetic full | Full, incremental |
| Backup destinations | Local storage, NAS, SAN, cloud | Local storage, NAS |
| Compression | AES-256 encryption, compression | AES-256 encryption, compression |
| Replication | Replicate backups to offsite locations | Does not support replication |
| Recovery options | Instant VM recovery, granular file recovery, application-aware recovery | Limited recovery options |
| Management | Centralized management console | No centralized management |
| Reporting | Comprehensive reporting | Limited reporting |
4. Altaro VM Backup
Altaro VM supports Multi-Tenant Backup and Recovery. That means that it can be used to back up VMs for multiple customers from a single console. This makes it a good choice for managed service providers (MSPs). Altaro VM Backup and Recovery also has excellent customer support. The company offers 24/7 support, and it has a large community of users who can assist.
Here are some specific features of Altaro VM Backup:
Altaro uses Change Block Tracking (CBT) to track changes to VMs between backups. This allows it to perform incremental backups.
Agentless Backup and Recovery for virtual machines. This simplifies deployment and management.
Unique uses compression and deduplication to reduce the size of backups. This can save you a significant amount of storage space.
Secure Offsite Backup & Granular Restore Options
instant recovery to restore a VM to a previous state in a matter of seconds.
Support for a wide range of hypervisors. It can back up VMs running on Hyper-V, VMware, and other hypervisors.
Support for a variety of backup destinations i.e. local storage, network-attached storage (NAS), cloud storage, and tape.
A variety of backup schedules & retention policies.
5. Quest Rapid Recovery
Quest Rapid Recovery offers a lot of advantages over Windows Server Backup. It makes a more comprehensive and powerful solution for businesses of all sizes.
Here are the details of this backup and recovery solution:
A user-friendly interface: easy to set up and configure.
A centralized console for managing all your backups and recovery initiatives.
Advanced technologies like change block tracking (CBT) and compression.
Incremental backups.
A wide range of backup and recovery options i.e. local, network-attached storage (NAS), cloud storage, tape, etc.
It supports a variety of hypervisors i.e. VMware, Hyper-V, Nutanix AHV, etc.
Known for its reliability and data integrity: integrity checks, granular restore options, disaster recovery capabilities, and whatnot.
Comprehensive customer support: 24/7 support, online documentation, and a large community of users. Whereas, Windows Server Backup relies primarily on Microsoft's community support, which may not always provide timely or personalized assistance.
The Final Word:
Protecting your crucial business data is extremely important. The consequences of data loss can be devastating as it can harm your bottom line and customer satisfaction.
Also, if you've been using the Microsoft Office 365 account, you would have noticed it requires more than merely its built-in native backup and recovery capabilities. It's convenient to use, but you can't rely solely on it. While it's hard to believe that even Microsoft could be vulnerable to data disasters, you really have to be prepared for the worst.
If you're ready to take the next step, WME is here to help. Contact us today to start your journey toward a robust data backup plan and business continuity. Don't let data loss become a setback for your business.
WME's Managed Backup Services
WME's Managed Backup Services Solutions offer a fully managed, robust, and dependable data protection solution. It not only ensures the safety of your data but also reduces the burden on your IT teams.
The Importance of Data Protection
Losing valuable data can seriously harm your business. It disrupts operations and erodes trust, what can be even worse? That's why having a comprehensive data backup plan in place is not just important, it's essential.
Here's how We can Help:
Get Full-Fledged Management
Get Dependable Managed and Professional Backup and Recovery services
Eliminate the need for extensive staff training
Save time, resources, and whatnot.
Ready to Back up Your Data & Operations with Confidence?