MICROSOFT SECURITY EVALUATION
Assess the security readiness of your Microsoft Cloud environment to identify potential vulnerabilities, risks related to identity and compliance, and areas where your organization may be exposed.
Windows Management Experts
Have you invested in the Microsoft ecosystem and looking to ensure its proper setup and management? Look no further than Windows Management Experts, your trusted Microsoft ecosystem security partner. We specialize in helping you leverage the full potential of Microsoft's security tools and ensure that your Microsoft environment is completely safe and secure. With us, be assured that you'll perfectly set up and effectively manage the range of security solutions offered by Microsoft. Ultimately, together we pursue the common goal of optimizing your Microsoft investment for unmatched security and eliminating potential threats.
Why Your Organization May Need a Security Evaluation
We evaluate your security readiness to protect sensitive data.
We swiftly assess your environment's compliance with regulations.
We prevent costly data breaches.
We help improve your organization's security operational efficiency.
Microsoft 365 & Azure Security Evaluation from WME
Exclusive Microsoft Security Offerings
Security Evaluation, Remediation, and Implementation
Client Industry: Banking 
Client Environment: Microsoft 365 and Azure
Customer requested a security scan and evaluation of their entire infrastructure.
They required us to implement the results of the scan/ evaluation.
Customer also asked us to assess the potential damage of a security breach of a user's account right before they requested the evaluation.
Due to the recent security breach, we first used tools including eDiscovery to assess what happened and the potential damage including the data loss that had been done.
We identified what areas and data elements did the bad actors gain access to and provided recommendations on how to remove the security vulnerabilities.
During this entire engagement, we identified all the IP addresses that were used by the bad actors to gain access to the client's M365 environment and blacklisted them all.
As a custom action, we turned Geo fencing on for all users. We also reported all the data areas that could have been accessed by the bad actors. We also gave an abstract report on the categories of data they were interested in.
Based on the results of that scan, we implemented all high-priority and critical recommendations as well as all low-impact recommendations.
Due to the criticality of the matter, we completed the whole task in just two weeks rather than a typical four to six weeks.
As a standard practice, we also shared metrics-based reports to describe the progress we were making daily. 
To ensure an uninterrupted environment, while we implemented efforts to solve client's problem, we used an Agile type of daily call to review the last 24 hours' progress and present to client what would be done in the next 24 hours.
Challenges We Faced & Solved
Challenge # 1:
The hardest challenge was to complete a highly sophisticated security scan and remediation task in just two weeks. Whereas such tasks typically take at least 4-6 weeks of tedious work.  
Challenge # 2:
Another challenge was to satisfy the customer's demand to monitor and get involved with the effort which we normally do by ourselves.
Finally, the customer was 100% satisfied with the results WME provided. We were able to move the customer's Overall Compliance Score from 21% to 99%.
Security Evaluation, Maturity, and Implementation
Client Industry: Engineering
Client Environment: Microsoft 365 and Azure
The customer requested a security scan and evaluation of their entire infrastructure.
They wanted us to implement the scan/ evaluation results to secure their system.
They required us to provide Intune-related services enrolling their devices.
The customer also asked us to assess the potential damage of a security breach of a user's account right before they requested the evaluation.
As they were receiving tremendous spam, ransomware, and phishing attacks, WME had to remediate the whole security vulnerability and restore the environment to an absolutely safe state.
We identified all the exploitations, quickly remediated all the vulnerabilities, and secured the whole environment to increase the Maturity level by two.
We also provided some high-level support for the organization's staff while transforming their products.
Using Business Cloud Integration, we designed and deployed Microsoft Security tools and Property tools to allow for quick automation of the platform and migration of the data wherever required.
We also provided recommendations to cut costs for the client's security measures.
The Steps & Approach We Adopted
We Provided a Cyber Security Evaluation: This particular approach was necessary to identify security risks in the client's whole environment. This information was automatically provided as a Segway to prioritize security investments and improve the organization's security posture.
We assisted with providing an updated organization's maturity level: This metric was used to identify areas where security improvements and continuous monitoring were needed. This information was used to develop and implement a security improvement plan and strategy to automate WME tools.
Preventing Future Cyberattacks: The implementation of security was defined to help to protect the client organization from cyberattacks. This includes implementing security policies and procedures, implementing security controls, and training employees on security procedures.
The client was 100% satisfied with the results we provided. We improved the customer's Overall Compliance Score from 21% to 99%, and their Identity score to 100%.
Evaluation of SOC2 Compliance and Certification
Client Industry: Human Resourcing
Client Environment: Microsoft 365 and Azure (Security GRC focused)
The client had a potential customer requiring that they be SOC2 certified before using their service and products with new opportunities.
They were using a vendor/product (Secure Frame) to help them, but they needed additional IT and security expertise to bring the environment into compliance.
Needed to be certified by a specific date.
We executed our standard security and evaluation process to assess their entire infrastructure.
Then, we created and executed an aggressive plan to implement all the recommendations from our evaluation tools.
We engaged with the vendor and mapped the internal accomplishments into their product.
Challenges Encountered and Solved
Working within a short deadline proved challenging, hut we took the client on board and committed to working whatever hours it needed to meet the objectives.  
We had to come up with a way to rapidly assist with the overall approach to compliance and use AI & automation.
We successfully managed and assisted the client in getting SOC2 certified.
We implemented AI-based RPA tools to help with the automation of services and components to quickly provide compliancy as well as certification.
Finally, we were able to incorporate CCPA, ISO, GDPR, NIST, HIPPA, FEDRAMP-M, and SOC 2 as an overall structure to assist with multiple compliances.
Your Microsoft Investments Are Worth a Robust Security Regime
Inquire Away! We've Got You Covered!
WME Helps You Adhere to Multiple Security-Related Regulations
Though Azure and Microsoft 365 already offer comprehensive compliance, dedicated security assessment by WME provides a much-needed boost to your compliance-related risk handling, improvement to cybersecurity posture, and sensitive data protection.
At WME, we are proud of our "Secret Sauce" Security Assessments based on the latest security best practices and some WME-exclusive techniques. We also use customized & propriety tools to help organizations with their own security perspective and automate their systems to upgrade their security posture.

We also deliver a unique AD Automation blueprint for your security auditors so that they can run future security assessments on their own. As a result, we can assist your organization get or adhere to 120+ plus compliance-related certifications for Microsoft Azure and Microsoft Office 365 including SOC 2, NIST, CSA ISO, and more.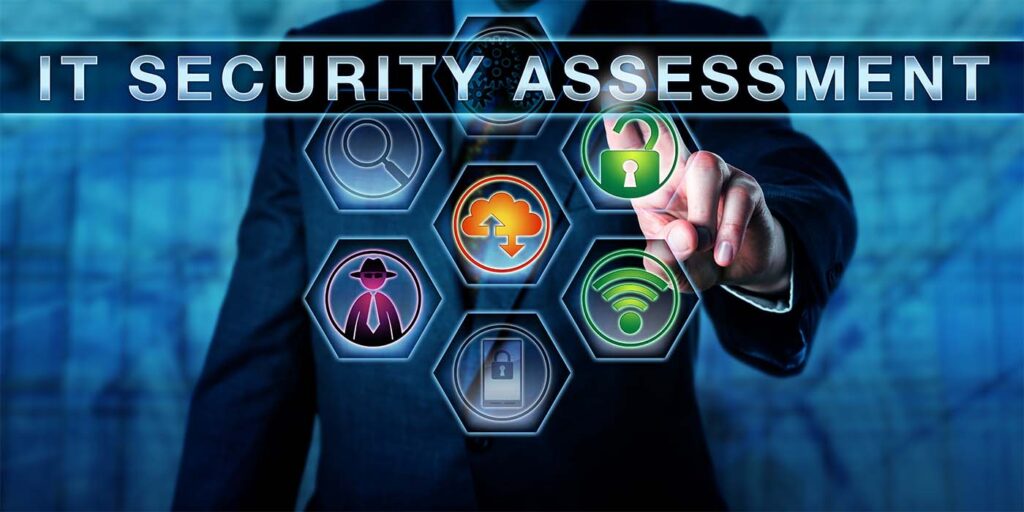 The WME Security Advantage
Advanced Threat Detection
Customized Security Roadmap
Compliance alignment with industry standards
Strengthened User Access Controls
Application Security Enhancement
Threat Intelligence Integration
Security Awareness Training
How We Evaluate Your Microsoft Environment's Security
WME Consultant acquires direct access to the environment and installs and runs scripts to collect data.
Consultant executes the tasks with the client's "over the shoulder" monitor.
Client executes the steps with WME's technical consultant's oversight.
Our Technical consultant parses, consolidates, and organizes your data for analysis via tools.
We Create a Comprehensive Report
It's a report with multiple Excel spreadsheets. It provides a unified security view of all the components in your Microsoft environment along with noted risks in a High, Medium, and Low ranking.
The report includes recommendations on what needs to be done to accomplish various certifications (Zero Trust, HIPAA, SOC2, etc.)
Together, We Review the Report
This activity spans over 1-2 hours of a collaborative review of the findings and a discussion of potential next steps and actions the client may need to take based on the review.
WME Remediates Security Vulnerabilities
We provide our expert opinion and recommend actions.
We finally implement all agreed-upon critical and high-risk intrusions or settings/configurations that were discovered and reported in the findings.
WME Free Lite Security Evaluation
We also offer a Lite Security Evaluation that provides a high-level return demonstrating the top three risks in your environment that need quick remediation.
Take this survey to grab your Free Lite Security Scan
What are the largest cybersecurity & cyberattack threats for your M365 environment today?
Do you have a current CISO and/or designated information security experts on staff, or are you utilizing a third-party security and risk advisor(s) for your Microsoft environment?
Does your organization have a response plan in the event of a M365 breach or cyberattack?
When was the last time you conducted an independent security scan of your M365 & Azure environment?
Have you ever had an independent company assess the costs of the tools and services in your environment and provide tangible ways to reduce expenses?
Would you find value in a "Free" security scan of your entire M365 environment?
Is your team receiving adequate training to address today's security challenges?
Take Steps Before Cybercriminals Attack Your Environment
Microsoft Security Assessment