Secure Your Business – Move from On-Premises to Azure Active Directory
No Wonder, Azure AD is the go-to choice for 94% of Fortune 500 companies! Time to transform!!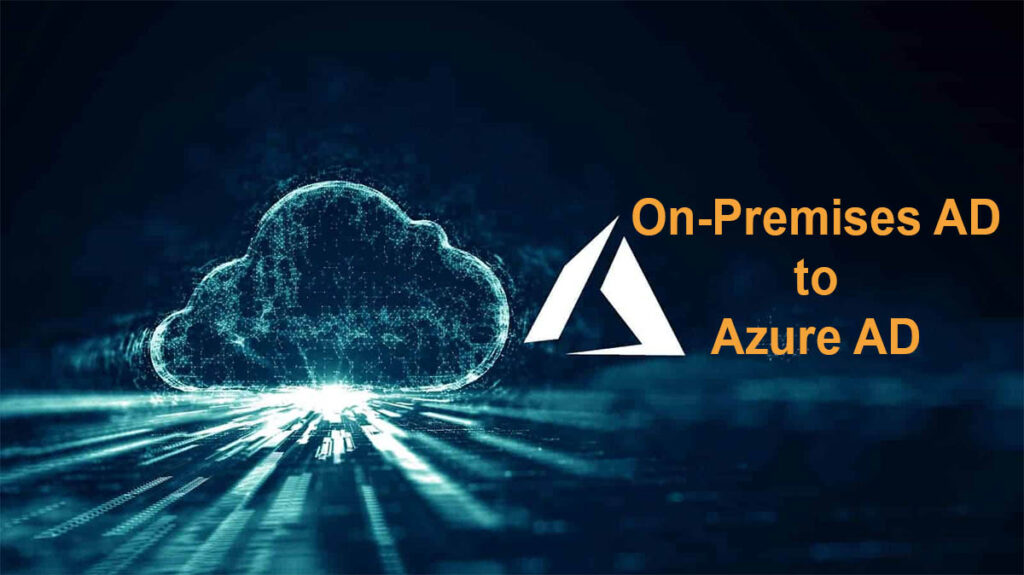 Implement powerful authentication policies & controls
Safeguard sensitive data via robust Access Management
Stay vigilant by monitoring user activity around the clock
Gain insights and control with comprehensive reports on user actions
What is Azure Active Directory?
Azure Active Directory (Azure AD) is a robust cloud-based identity and access management service provided by Microsoft. It enables organizations to manage user identities & access to various applications and resources seamlessly. With Azure AD, businesses can enhance security, streamline user authentication, and simplify access management across their digital ecosystem.
Inquire Away! We've Got You Covered!
Azure AD vs On-Premises AD
Easily scales to accommodate growing user base and business needs.
Limited scalability, requiring hardware upgrades and additional infrastructure for expansion.
Accessible from anywhere, enabling users to work remotely and on multiple devices.
Limited accessibility, typically confined to the local network, hindering remote work and mobility.
Offers advanced security features like multi-factor authentication and conditional access policies to protect against unauthorized access.
On-Prem AD relies on traditional security measures and may lack the same level of advanced security features.
Eliminates hardware and maintenance costs, as Azure AD is a cloud-based service. Pay-as-you-go pricing ensures cost optimization.
Requires significant upfront investment in hardware, software licenses, and ongoing maintenance costs.
Cloud Services Integration
Seamlessly integrates with various Microsoft and third-party cloud applications, enabling centralized access management.
Cloud Services Integration​
Integration with cloud services can be complex and may require additional configurations and customizations.
Provides a unified platform for managing user identities, access controls, and security policies from a single console.
Requires separate management consoles and manual configuration for each on-premises AD instance.
Automatically receives regular updates and patches, ensuring the latest features, security enhancements, and bug fixes.
Requires manual installation of updates and patches, which can be time-consuming and prone to delays.
Enables users to reset passwords, update profile information, and manage access requests without IT assistance, enhancing productivity.
Typically relies on IT support for user-related tasks, causing delays and increasing administrative workload.
Active Directory (AD) to Azure Active Directory (AAD) Migration by WME
We develop a migration plan for user identities to transition from on-premises Active Directory (AD) Hybrid to Azure Active Directory (AAD) cloud-native in support of your organizational goals to move to Directory Services as a Service (DSaaS) and eliminate on-premises infrastructure where possible.
Core Benefits with Migration Services from WME
Expert Guidance
Our experienced team of migration specialists will work closely with you to understand your unique business requirements. We'll provide guidance throughout the migration process, ensuring a customized approach that aligns with your specific needs.
Minimum Disruption
We understand that downtime is a concern during migration. With meticulous planning and a well-defined migration strategy, we minimize disruption to your daily operations. Our goal is to ensure a seamless transition, allowing you to focus on what matters most – your business.
Data Security
We prioritize the security of your data throughout the migration process. Our team follows industry best practices and utilizes robust security measures to protect your sensitive information during transit and at rest. You can trust us to handle your data with the utmost care and confidentiality.
Efficient Project Management
Our dedicated project management team ensures that your migration stays on track and meets deadlines. We utilize proven methodologies and tools to manage the project effectively, keeping you informed at every step of the way.
Seamless Integration
Beyond the migration itself, we go the extra mile to ensure that your Azure AD seamlessly integrates with your existing systems and applications. We help you leverage the full potential of Azure AD, enabling smooth authentication and access management across your digital environment.
Ongoing Support
Our commitment doesn't end with the migration. We provide comprehensive post-migration support to address any questions or concerns that may arise. Our team is always available to assist you in optimizing your Azure AD environment and maximizing its benefits
Distinct Azure Projects We Offer
Azure AD Security Assessment: Conducting security assessments to evaluate the effectiveness of Azure AAD configurations, identify vulnerabilities, and provide recommendations for enhancing overall security posture.
Multi-factor Authentication (MFA) Deployment: Implementing MFA solutions leveraging Azure AAD to add an extra layer of security by requiring users to provide additional authentication factors.
Identity and Access Governance: Developing strategies and frameworks to manage and govern user identities, roles, and access permissions using Azure AAD's identity and access management capabilities.
Privileged Identity Management (PIM) Implementation: Assisting organizations in implementing PIM solutions within Azure AAD to manage and control privileged access to critical resources.
Conditional Access Policies: Designing and configuring policies in Azure AAD to enforce access controls based on contextual factors such as user location, device compliance, and risk assessments.
Azure AD Connect Deployment: Deploying and configuring Azure AD Connect to synchronize on-premises Active Directory identities with Azure AAD for seamless user management across environments.
Federation Services Integration: Integrating Azure AAD with third-party identity providers (IdPs) such as Active Directory Federation Services (ADFS) or Okta for streamlined authentication and authorization processes.
Single Sign-On (SSO) Implementation: Designing and implementing SSO solutions using Azure AAD, enabling users to access multiple applications with a single set of credentials.
Embrace the future with Azure Active Directory
Enhance Business Security - Convert From On Premises AD to Azure AD