As technology continues to rapidly evolve, more and more businesses are turning to MSPs (Managed IT Services Providers) to outsource their IT needs and reduce the risk of data breaches. Coming up with the right MSP choice is a crucial decision, and it's important to fully understand the value they can provide before you make your pick. 
Here are five important factors to consider when selecting your next Managed IT Services Provider: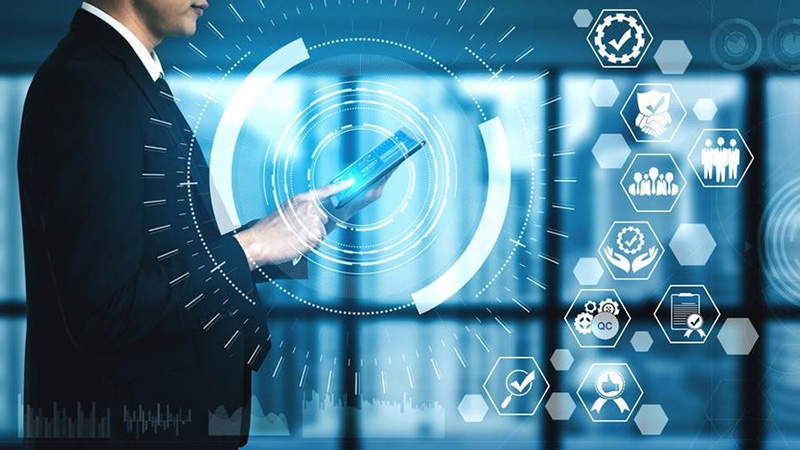 5 Things to Consider When Choosing Your Managed Services Provider
1. Tactical Insight & Long-Term Planning
Your Managed IT services provider (MSP) is more than just a vendor. In fact, they are your strategic partner who plays a crucial role in your success, and they must understand your business goals, challenges, and industry requirements.
They should help you understand your organization's true potential today and what could be the best roadmap to success for the next ten years. All in all, their strategic support is key to your working together, and it all comes from their tactical capabilities and ability to provide long-term roadmaps with proper planning.
Also, the right MSP believes in building long-term and trusted partnerships with their clients because the more they dive deep into your core functionality, the better they can contribute to your success. In fact, Managed IT Services are all about optimizing resource management and preventing unnecessary depletion and when an MSP knows your business, they know what areas matter the most. What performance tradeoffs will work for you and what technology cannot afford even a minute of downtime. So, for this, while making a resource optimization plan, a strategic discussion between you and your MSP is more than just important.
Having ample experience working with multiple clients across multiple industries, they should guide you on what infrastructural improvements you need to make and what areas can wait. This is how they optimize your management by minimizing your costs while simultaneously taking your delivery to the next level of excellence. 
At WME, we have MSP experts from nearly every important industry including Fintech and Healthcare. Every managed services customer at WME gets a dedicated client CIO whose responsibility is to work as an extension of your team. They act as a liaison between your team and us and make sure that the communication between the two partners is never halted, at any stage.   
2. Technical Mastery & Trusted Reputation
Top IT talent may not be scarce but it's definitely hard to find, especially in today's digital world where job seekers have so many opportunities available with just a few clicks. Though seasoned staffing companies like WME can help you find the best match for your in-house IT, when your team is relatively small and overworked, it can be challenging for them to keep abreast of all the necessary tech updates as they are usually too busy with completing their crucial backend tasks. The solution to this problem should also come from your MSP.
One way they can do that is by actively helping your in-house teams resolve problems efficiently while also training them the future contingencies. Now, for this, your MSP should offer well-articulated and versatile experts who not only possess deep technical expertise but also some serious leadership and communication skills.
Now, you can't judge any MSP against these qualities in a flash. You have to look for customer testimonials and they should speak of their all-round capabilities, with training-related qualities among very important considerations.
Another quality of proven MSPs is they have a diverse pool of consultants with specialized experts each best suited for their highly specific job. This is where the desired skills and delivery emerge from. Your teams deserve along-the-path training from such folks. They troubleshoot and solve problems in less time and get the job done for you within the decided time frame. Ultimately, your in-house teams get to learn how to handle a lot of stuff on their own.
Another factor to look for is how quickly they resolve problems. If they take days and weeks, they are not going to benefit you in the longer run as they are not contributing to enhancing your capacity. They are here just helping you survive and that should not be your approach at all. So, your MSP should be quick and efficient. They should have proven specialized experts, and they must have all the traits required to train your teams along the management journey so that you may also grow your wings with time.
3. Prioritizing A Cloud-Forward Approach
Yes, traditional MSPs have all been focused on on-premises tech and they have been pretty much getting the job done. But today's IT is heavily focused on the cloud. Your MSP needs to be adaptable and forward-thinking to align with the pace that today's competition requires. A cloud-first approach is the way out.
With today's consumers becoming more and more addicted to speedy delivery and accurate results, any MSP that is still carrying the old-school ways and recommending outdated on-premises infrastructural overhauling should be a red flag for you.
That said, your MSP should have invested themselves in deep cloud expertise and should be ready with premade solutions for different cloud options, plans, and capabilities you might have on your planning document. This is another, yet very important, factor to weigh in carefully. Remember, if they push you towards solutions with high upfront costs -like expensive in-house hardware or a private cloud – it's a sign that their critical cloud expertise is not enough to help you optimize your costs and operations. In fact, they are just giving advice constrained by their limitations and not your ambitious growth targets. 
All in all, your MSP should have a very clear & cost-effective cloud-adoption roadmap recommendation for you, with all the security measures in place. If not, then we recommend you get a second opinion. What about WME? Our cloud experience is now more than 10 years, and we have cloud experts who have already helped hundreds of companies embrace cloud technology.
4. Top-class Security Capabilities
Data, privacy, company reputation, customer safety, are all bloodlines of your business. As a business owner, you know that your company's success relies on your ability to protect your data and reputation. A data breach can have devastating consequences, which is why it's crucial to partner with a Managed IT Services Provider (MSP) who can help safeguard your organization. MSPs work directly with your IT infrastructure, whether on-premises or in the cloud, and it's their utmost responsibility to reduce cybersecurity-related risks and keep your systems secure.
There are a few essential items that every MSP should offer and one of them is cybersecurity insurance. With managed security services, you can have peace of mind knowing that your business is protected with multiple layers of security functioning. A reliable MSP should also have a solid plan in place to secure and back up your data to ensure that your business can continue to function smoothly even in the event of a worst-case scenario.
That said, a good MSP should be proactive in taking preventative measures to keep your data and systems secure as your business grows and evolves. So, coming up with a right MSP selection is a critical decision that requires careful consideration.
5. Progressive & Growth-oriented Mindset
Companies often complain that it's agonizing to wait for weeks to get IT support tickets completed. They also hate repeatedly reminding their MSPs of the issues they are having. Now, this is really a pain point that a good MSP should aspire to solve. 
For you, it's essential to partner with a mature MSP that has a structure in place for predictable and consistent service delivery. A mature MSP takes a proactive approach, prioritizing prevention over the "Break-Fix" approach. The prevention approach also saves you a lot of money as a big disadvantage of the Break-Fix approach is recurrent bills that take your overall costs to an expected high.
Also, a good MSP has years of experience dealing with similar clients, solving more or less similar problems. Eventually, they understand the demands of your industry, enabling themselves to anticipate your needs and focus on prevention. As a result, they can minimize sudden system outages and other unexpected issues with proper planning, clarity, predictability, and clear documentation, including onboarding plans and processes.
That said, a dependable MSP provides more than just essential services. They offer scalable solutions that your company can utilize as they grow or downsize. Therefore, choosing a responsible MSP partner can save you time, money, and headaches in the long run.
Your technology infrastructure is critical to your business's success, and choosing the right MSP partner can make all the difference. In fact, the mantra that a good MSP should follow is to invest in your success and not just in the management of your resources.
If you're unhappy with your current MSP or want to discuss a partnership with WME, please don't hesitate to ping us (info@winmgmtexperts.com) or sign up for your free roadmap. We're here to ensure your business stays secure, up and always running.